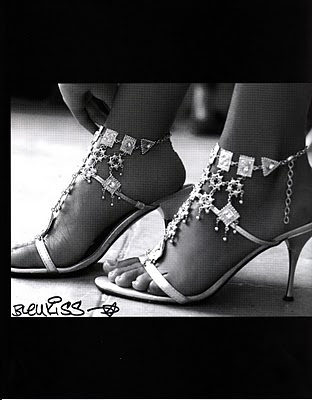 Ladies:
Your "Toe Game" has to be up to par when dealing with a man like me. When I first discovered I had a ferocious foot fetish, I was embarrassed and kept it to myself. I was pleasantly surprised to discover there were more and more men and (women who like women) who absolutely worshiped a perfect pair of pedicured puppies. Thus, I came out of my shell and would love to share some "foot facts" & a true story of "Feet Gone wild"
1) A Foot fetish is not a true fetish. A true fetish is described as "having a sexual attraction to a non-living object" (Such as shoes) Feet are part of the human body so they really don't count.
2) There are levels of foot fetishism. I simply love the way long legs & symmetrical feet look together. Some like dirty feet. Some like getting trampled & some even like getting kicked in the Damn face. Painful and dirty is just not my thing.
3) A pedicure alone does not make a foot sexy: Ladies, if you are 5″9′ & you have size 13″ X2-wide man feet with veins budging out of them like Mike Tyson's neck during a fight
THAT SHIT IS NOT SEXY.
And now a true story……………………
The Time Feb, 1995.
The place Laurelton Queens, NY
I was in full stride of my bachelor heydays and was in the kitchen of my impressive 1 bedroom apartment just an earshot from JFK international Airport. Cheffing up my "Go to" Meal Chicken fettuccine Alfredo for this blind date that I was expecting in 30 min. A knock on the door revealed a beautiful 22 year old girl from Trinidad with hazel eyes named Yolanda. "JACKPOT!!" I was on some pimp shit back then and asked the young lady to remove her snowy & salty boots so as not to track over my new jet black rug (I was young sorry) With a reluctant smirk she removed her boots. Her feet were so small I believe she had a females size 4. I popped in a VHS tape of "Basic Instinct" let her have a seat and completed my culinary. I smelled something foul. So I am embarrassed thinking my Alfredo sauce has bad dairy.
I open a window, the funk lingers.
I light some candles. I can't shake it.
I turn down the heat.
NOPE.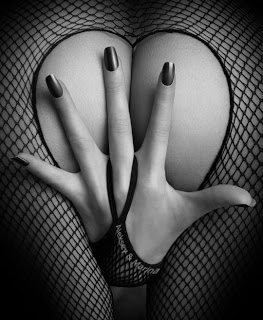 I put my nose in all the pots & can't pinpoint its location. DAMN! So I look at my lovely date and notice she has her feet twisted & tucked under the fucking couch! OOOhhhh Hell No! (I think to myself) So I figure I give her a chance. After the first wave of funk hits it SHOULD lose it's intensity. Right?!?!?!?!???!! Wrong. Through the whole meal she was acting like she knew but fuck-it "This is me" So I am watching Sharon Stone stab this dude with an ice pick in the flick and I can't help but fantasize about stabbing her damn stinky dogs. Call me shallow but after the last bite of food, I called her a cab and she started crying because she knew. There is no way feet that small should have funk that large.
Did she not come from home? I might have given her a pass if she worked all day in a damn wet toll both but she called me from the crib!!!
Lastly, If her "Toe Game" isn't up to par Lord only knows what she is working with in "The Love Below" area.