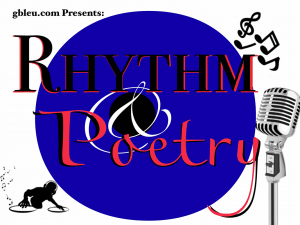 Mission Statement
The highest priority of the venue called "Rhythm & Poetry" is to bring critical thinkers together for the sake of co-creation.
The 2nd highest priority is to maintain positive vibes at all times. This includes the times that the venue has its doors open to the public. It also includes when the doors of the venue are closed. I.E. in the form of promotional campaigns and/or all media relating to the venue "Rhythm & Poetry"
The 3rd priority of the venue Rhythm & Poetry is to cultivate ALL talent with a desire to share and be heard while utilizing Rhythm & Poetry as a platform.
Founder/Novelist/Author/Poet/Host – LaMont Anthony Wright AKA Graffiti Bleu
In the Sacramento/Bay Area looking for entertainment?
https://gbleu.com/events-calendar/