I won't miss Poets who pose as musicians but really can't play. (carrying giant guitars on their back and the whole 9)
I won't miss Poet's telling me "Just get the info from my Facebook" when I ask them for a press kit.
I won't miss Poet's hitting my inbox with "call me ASAP" instead of just dialing my number.
I won't miss arguing with cheap patrons over a 5 dollar cover charge.
I won't miss phony promoters trying to fill stadiums without consistently filling smaller venues.
I won't miss the opinions of those who are unwilling to do anything else besides telling me how to run things. (I love feedback. Just not from the lazy)
For Example:
Them: "Hey Bleu, perhaps we should do such and such?"
Me: Cool… would you mind finding out more info about such and such and then tell me what such and such is going to cost me?
Them: "Oh…. I wasn't planning to do all that"
I won't miss being a promoter.
Now then… With that out of the way… I digress.
Kat's Cafe has provided me and my team with a tremendous opportunity to express ourselves at the coziest spot in all of Atlanta. There are few things I love more than the stage. There are few things I love more than giving my outlets to my fellow creative brothers and sisters. So regardless of the rant about "What I won't miss" above. The reasons for me "stepping down" from, or giving up "creative control" of, the "First Wednesday" poetry series are not malicious ones.
Creatively I am just somewhere else now. I am overwhelmingly inspired to finish the screenplay version of the Poet's Pursuit of Pleasure series. I have done quite a few scenes thus far… and let me tell you. It's like writing a college thesis on steroids. (In reference to the amount of focus you need to finish) Kat is a dear friend, a savvy business woman and easy on the eyes.
#FINE 
I am sure that "First Wednesday" will continue poetically in Atlanta. It just will be without my creative input, and without business dealings going through gbleu.com
On that note, it is time to get to work. I have one last feature at Kat's on the first Wednesday of October; and these poems aren't going to write themselves. I will leave with a salute to all of the poets, authors and musicians that have featured or hosted for us during this series…
Thank you.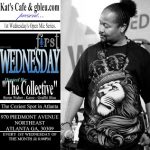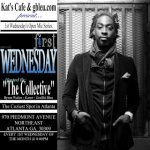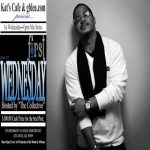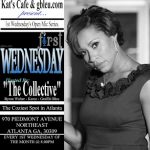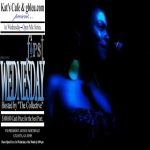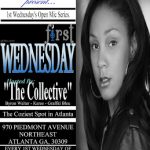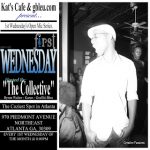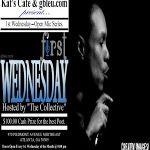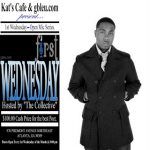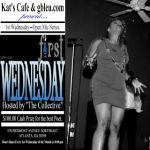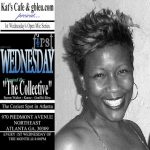 GB… out.